We All Have A Story To Tell. [T-Shirt]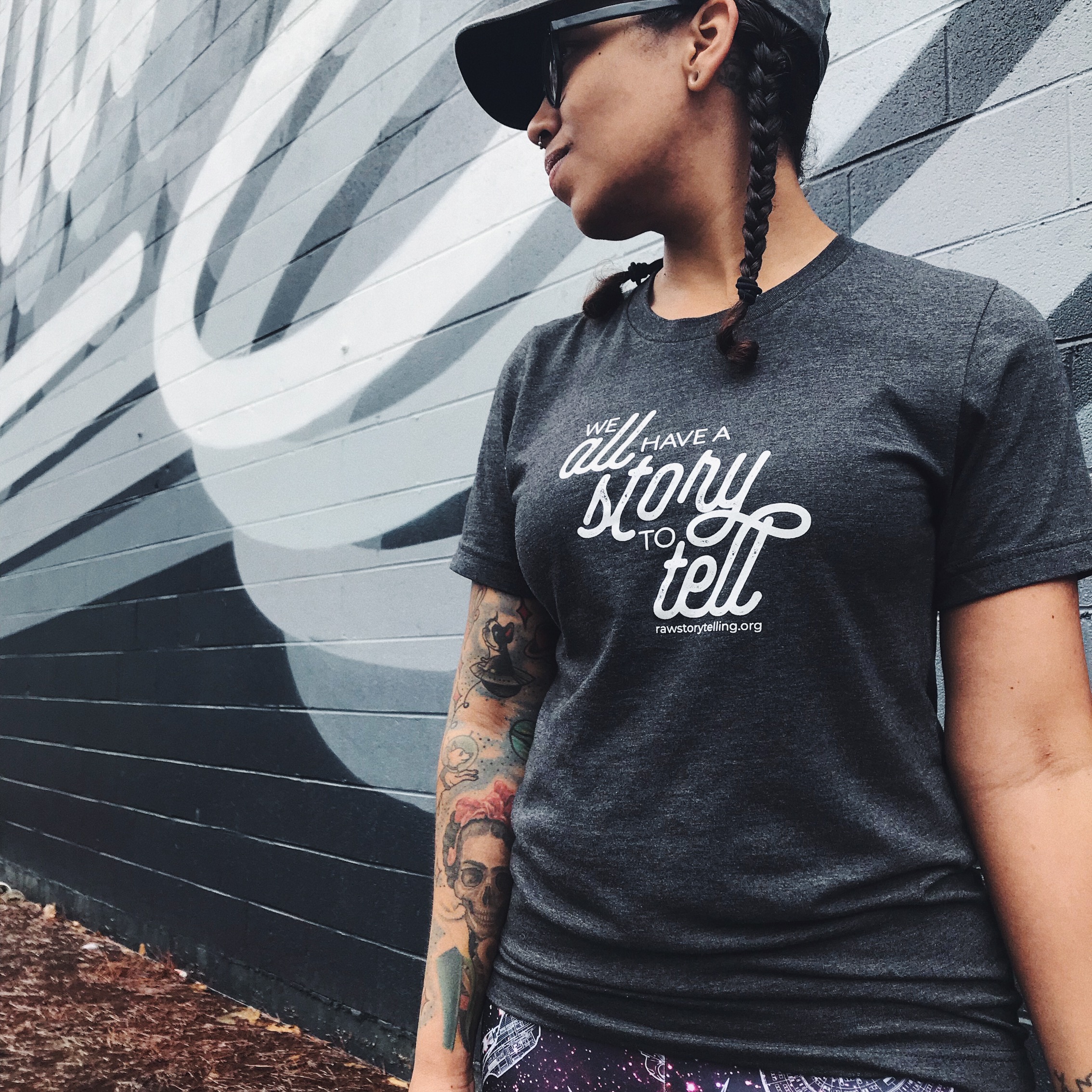 We All Have A Story To Tell. [T-Shirt]
Share your love for RAW and encourage others to share their story with our limited edition "We All Have A Story To Tell" t-shirt!
Sizes are unisex, therefore they tend to run large for women. Enid is wearing a size SMALL in the pictures.
T-shirts only come in 1 color [heather dark gray with white lettering].
Shipping is included.
T-shirt design by Amanda Camposano.